I thought I might do a bit of an update on the family.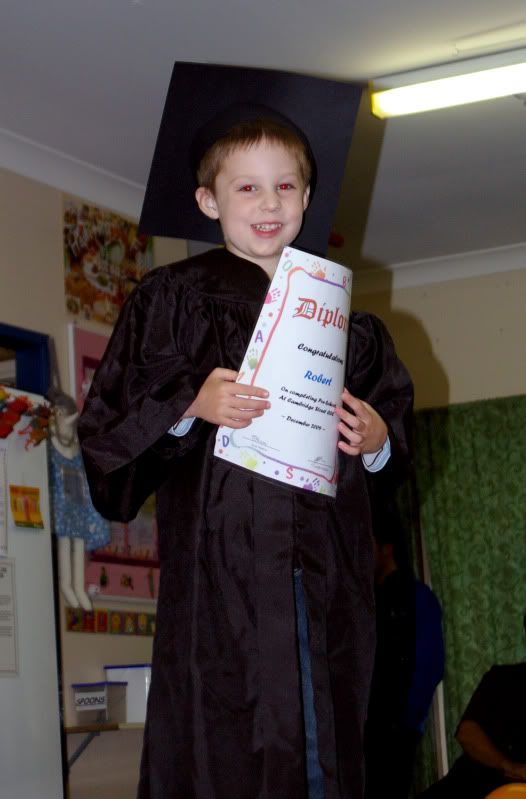 Last week Aphid #1 graduated from kindy. He received his Diploma and a Degree in *The Quiet Achiever*. I am terribly proud!

The Bug decided to be terribly cute. It is rare... (not!)

We did some tree decorating.

A little trippy train riding...

and an aweful lot of baby attacking.

Finally. A visit to that Jolly Old Fella...

We've had quite a busy past couple of weeks, but hopefully things will calm down significantly now. Yeh right! It's Christmas!!!!